The Carmel Coffee House and Roasting Company is located in the center of town – Carmel-by-the-Sea, California. This little café packs in fresh small batch roasted on premise coffee and breakfast and lunch items with counter service. We offer something for everyone. Savory and sweet.
The Carmel Coffee House and Roasting Company started at Caffe Cardinale and Roasting Company in 1994. This amazing picturesque European cafe roasts all only organic beans in small batches. All the coffee served and sold is roasted at the Ocean Avenue location.
The Coffee House is located in the Las Tiendas Building on the south-side (left if you are looking at the ocean) between Dolores and San Carlos. The service counter is past the outdoor patio is at the end of the archway.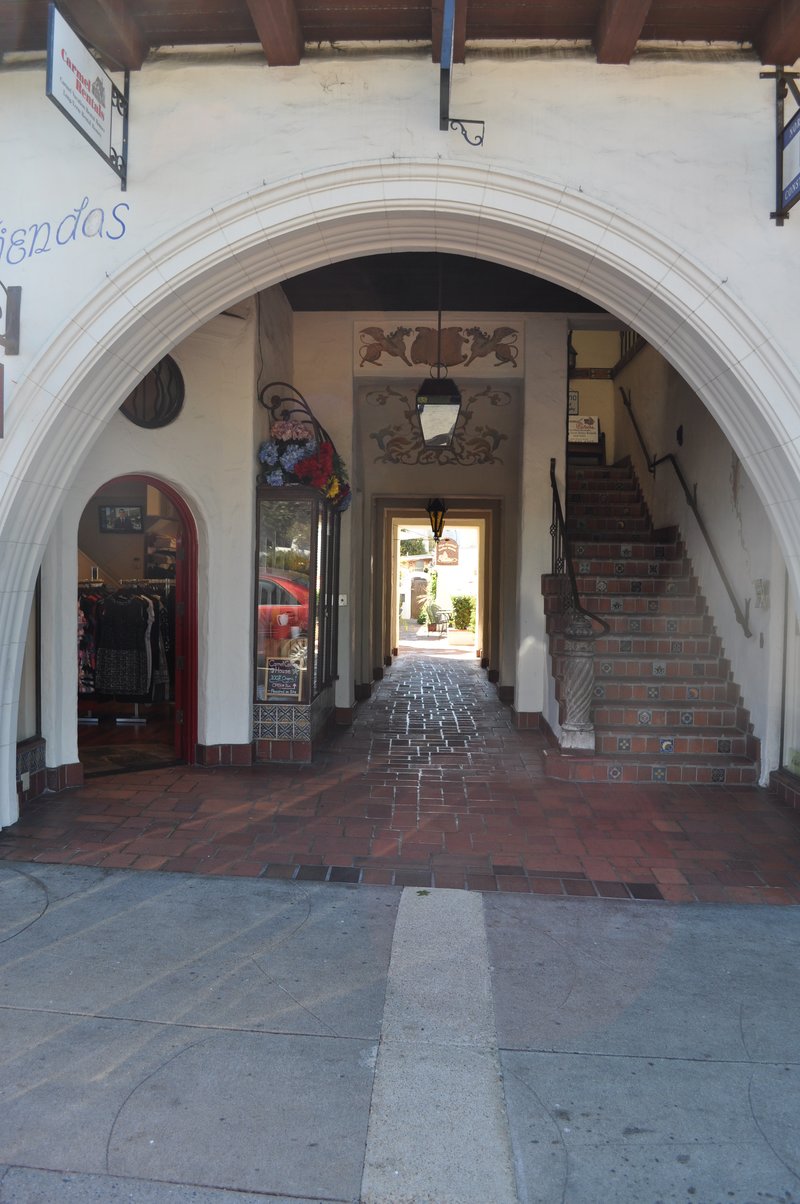 Our outdoor patio is pet friendly.
The story of Gus the Otter, our official logo.

The Carmel Coffee House logo was specially created by Gus Arriola. Gus Arriola's long running cartoon "Gordo" was one of the first syndicated comic strips. It celebrated the Latino Culture living in America. An Arizona native, born of Mexican-American decent, he started Gordo in 1941. His strip was about a bean farmer who turned tour guide. It taught Americans about life south of the border and ran for over 44 years in as many as 270 newspapers.

He created our "Gus" several months before he passed away in 2008. We traded the drawing of "Gus" the otter for what turned out to be his last birthday cake. He was a wonderful man, full of life and we are so grateful to have known him. He is missed by all, but "Gus" the otter keeps him alive in our hearts every day.